Secure File Sharing
Proudly serving Detroit since 1994
XFER Communications is your trusted local provider of secure file sharing services and solutions for businesses in the Detroit, MI area. Enjoy the peace of mind that comes with knowing all the files and data you share is safe. Contact us today to speak to a secure file sharing consultant.
---
What Is Secure File Sharing?
For any modern business, file sharing is a critical part of operations. This is especially so as organizations increasingly transition to some level of remote teams. As such, your employees need to be able to share files quicky.
However, there's also the key element of security. Unlike physical documents, digital files are shared using online tools that are vulnerable to hacks. If exposed, sensitive business data may be exposed and used against you or your customers and partners.
This is where secure file sharing services come into play. Secure file sharing is the practice of sharing files over a network. Beyond this, the files being shared are encrypted while being transmitted to the destination or while at rest.
In so doing, users can restrict access to the files only to authorized personnel. This is why secure file sharing is also known as protected file sharing. It keeps intruders off business files and information.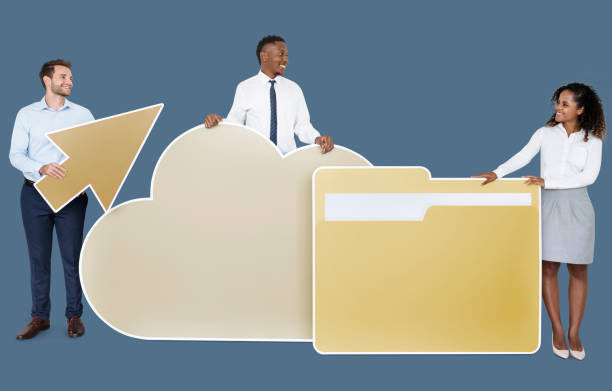 Secure File Sharing Services
At Xfer Communications, we have one primary objective; to facilitate the smooth running of your company by providing secure and reliable file sharing solutions. This is why our services feature:
Advanced Encryption Capabilities for Security and Data Loss Prevention
As the name suggests, security is integral in secure file sharing solutions. In this regard, we use advanced security features such as encryption, data protection, and file scanning. Such features allow your users to send and receive files securely while also preventing data loss.
Additional Support for Unique File Extensions and Large Files
Ordinarily, the files shared in business environments come in standard formats and are not large. However, depending on the nature of your business and industry, files shared may also be large and with unique file extensions.
If so, don't worry. Our secure file sharing services can adequately cater to your needs.
Complete Visibility of Data and Access
As an organization, you handle lots of data each day, most of which is sensitive. For employees to perform their functions adequately, they'll need varying levels of access to this data.
As you may well know, this is where securing data becomes challenging. With different users accessing it, it becomes hard to track access and usage, creating room for mishandling of data.
Our experts have worked hard to develop a solution that addresses such risks. It will give you a birds' eye view of your data in relation to storage and transfers. You'll know who accesses which data and who they transfer files to.
Reporting Tools that Allow you to Track Usage and Compliance
In recent years, data protection regulations have become stricter. One of the primary requirements in some industries is to keep a detailed record of file access.
The reporting tools in our solution will help you with this. In addition, they'll enable you to increase productivity as you'll gain key insights by tracking data usage.
File Transfer and Backup Automation
While different employees and departments may have different functions, they have to collaborate for operations to run smoothly. This often involves file sharing, with which delays can derail processes.
In this regard, you'll enjoy automated file transfers and backups. This way, you can be sure personnel can receive files on time and data is protected from loss.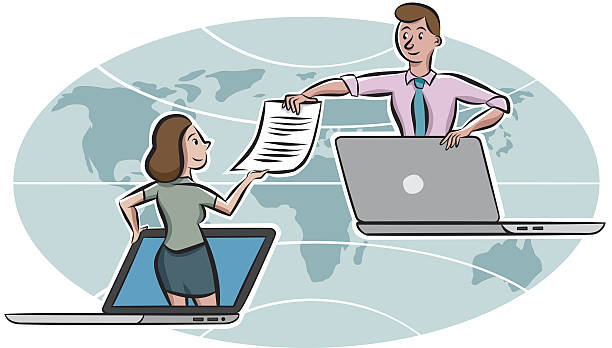 Benefits of Secure File Sharing for Business
Secure file sharing solutions offer you a wealth of benefits. On a surface level, you gain greater control and visibility over shared files. This increases the security level and protection against data loss, keeping you safe from breaches and non-compliance issues.
But beyond this, there are also other key benefits:
Enhanced Collaboration
Another feature of secure file sharing solutions is that they simplify file sharing. Moreover, users can automate it. With this, your teams can collaborate effectively, thus increasing productivity.
Centralized File Storage
As different teams work on shared files, they make changes. If the files are stored in different locations, there's the risk of users using outdated files.
Our centralized file storage solutions prevent this. At any given point, users will have access to the latest version of files.
---
Secure File Sharing for Business
When it comes to secure file sharing solutions, the question is not whether you need them but rather whether you can afford not to have them.
At Xfer Communications, we offer secure file sharing solutions to meet your needs. Our experts will help you determine how best to secure your company and enhance collaboration. Get in touch with us today for secure file sharing services you can count on