Premier ShoreTel Support
Communication solutions for modern business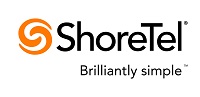 ShoreTel is a preferred business communication system for VoIP phone systems across both SMBs and enterprise-level companies. ShoreTel phone systems are user-friendly, reliable, and unify company communications in a single dashboard.
We provide ShoreTel support and ShoreTel consulting services to companies in the Monroe, MI area. Our expert ShoreTel consultants can partner with your company to design and implement an approachable Shoretel solution!
ShoreTel Solutions
We can partner with you to create unique, comprehensive ShoreTel solutions
We understand every business is different: communication happens differently, technology infrastructures are configured differently, and employees use technology differently. Our team at XFER Communications can partner with your organization every step of the way- from selecting the appropriate ShoreTel system to configuring everything to your business environment. Additionally, we offer ongoing ShoreTel support services if your IT team is unavailable to provide the necessary assistance and skillsets for a ShoreTel application.
The Power of ShoreTel
ShoreTel helps businesses unify communication across VoIP, IM, video conferencing, mobility, and devices
Communication is vital in maintaining and growing businesses today- regarding internal communication systems and external communications with current and prospective clients. As technology advances and creates new opportunities and mediums to communicate having a solution to integrate all platforms is a useful tool. ShoreTel drastically improves workplace efficiency and productivity, allowing your team to get more done and stay better connected.
Partner with XFER for superior ShoreTel Support
XFER Communications has been assisting organizations with ShoreTel phone systems to streamline their business communications. We can make recommendations based on our years of applied experience working with ShoreTel systems. Whether you are considering implementing a new ShoreTel system or you have an existing ShoreTel setup needing support and troubleshooting, our team can help you promptly resolve your ShoreTel needs!
We can help your organization navigate the ins and outs of a ShoreTel VoIP system with insights based on your business size, industry, and technology infrastructure. Contact our team today to learn more about how our ShoreTel consultants can benefit your business!