Comprehensive Allworx Solutions
---
Allworx is one of the leading VOIP providers in the world, with over 760,000 businesses of diverse industries, ranging from professional services, retail, hospitals, government agencies to school districts. We are an authorized Allworx partner / Allworx consultant / Allworx dealer / Allworx reseller serving the Novi, MI area. Our expert Allworx consultants can assist your organization with strategic Allworx implementation and troubleshooting solutions!
We have partnered with Allworx to bring top-quality communication tools you need for your business.
Xfer Communications is a dealer, reseller, partner of Allworx products, solutions and services. Our IT engineers know the best, optimal ways to deploy and operate Allworx devices and software. Should you need assistance on your existing Allworx hardware, or you plan to switch to the preferred brand for VOIP solutions, Xfer Communication will make sure to get it done.

Find out why 760,000 businesses prefer Allworx.
Allworx Phone Systems enable Mobility
Business VOIP from Allworx unlocks the ability to use the same communications facility the big enterprise use. Whenever the clients need immediate attention and you are away from the office. Allworx Reach and Reach Link extends the functionality of your Allworx IP phone to your iOS and Android device with a steady connection and a seamless voice experience.
Talk the way you want
You run a one-of-a-kind business so you need a one-of-a-kind business voice system. Whether your employees are in a single location or multiple sites, desk-bound or road-bound, take inbound calls or make outbound calls, Allworx can create a perfect fit.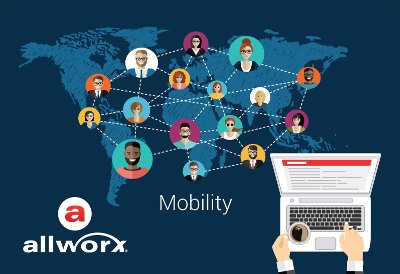 All-in-one approach
We create solutions that are ready to work out of the box. Every Allworx system comes loaded with advanced VoIP features including voicemail-to-email, presence settings with customized call routes, auto attendants, and many more – at no additional cost.
Enterprise-grade features at an SMB price
SMBs require a robust feature set but few can afford a big price tag. A typical Allworx deployment costs only a few dollars per month per employee over the lifetime of the phone system.
Tried. True. Tested.
Allworx systems have been installed at more than 45,000 business sites. But our product innovation is never done. We continually release software upgrades to enhance the existing features and add new ones based on real customer feedback.
Let's talk.
Contact us for an appointment so we could discuss how Allworx would handle your communication systems in place. We'll set up a free consultation based on your industry needs.