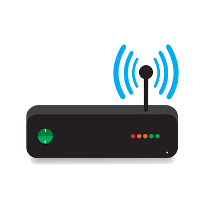 Performing Wireless Site Surveys
Testing the presence, strength, and source of radio waves and interference signals is nearly impossible without advanced tools capable of measuring RF radiation patterns-- a wireless site survey can provide your company with insights on these signals. Addressing any potential interferences and RF patterns significantly helps companies plan a high-performance installation or even troubleshoot a patchy wireless network.
If your business is experiencing issues with its wireless network system, a wireless site survey can help resolve connection and speed issues. When conducted by our team, a wireless site survey can identify possible problematic points and determine whether the network implementation and the number of access points provide adequate coverage for your business premises.
Our wireless site survey and WiFi heatmap services team will complete an in-depth audit of your connectivity issues:
Learn Your Usage Needs & Requirements
To determine what hardware and placements may be necessary for your business operations, our team must identify optimum locations for mesh nodes and access points. We need to consider and review all factors that impact signal coverage to determine the type of implementation capable of delivering the maximum range and optimal performance.
Create a map of your business location
Before commencing a wireless site survey, our technicians will review the building blueprints, visual layout, and potential connectivity barriers to look for any possible dead zones. Potential attenuation barriers (that could affect RF signal propagation) are identified and taken into consideration.
We use the above information in conjunction with the data provided by a wireless site survey and a heatmap scan. This creates a comprehensive evaluation of your wireless network with suggested placements, upgrades, and configurations for peak performance!
XFER Offers Professional WiFi Heatmaps
Our WiFi heatmaps offer a visual document of your wireless network, showing connectivity levels across your entire office and facility. A WiFi heat map clearly demonstrates low connectivity areas, allowing our team to diagnose any issues and deploy a solution.
We provide wireless site surveys and WiFi heatmaps for businesses in the Sterling Heights, MI area. XFER Communications is a local preferred wireless site survey company with over 2 decades of experience helping businesses optimize and troubleshoot their network connections. Contact us today to learn more about WiFi heatmaps!
Learn More About Wireless Site Surveys & WiFi Heatmap Services!
Stop wasting valuable company time struggling with a slow wireless network-- contact the team at XFER Communications today to schedule a wireless site survey!