Who says that traditional telephone lines are the most reliable way to make a call?
Voice Over IP(VOIP) is a technology fully capable of converting your voice into digital data that would be transmitted via the internet. Unlike the plain old phone system, VOIP connections work via ethernet cable, Wi-Fi, LTE, 4G, and even 5G internet. You can make VoIP calls from any internet-connected device – from smartphones, laptops, to traditional desktop phones.
VOIP has features designed for businesses that are reliable in nature. With VOIP, you are able to enjoy these benefits:
flexible - you can customize your plan and change it over time.

portable - you can make calls from any device, anytime, anywhere.

scalable - it's easy to add new features and users.

cost-effective - it allows you to cut your phone bills by as much as 80%.

potential integrations - Able to connect to your phone system to your CRM, and other systems.
Unlock the VOIP Advantage
If you are just getting started on your VOIP technology or are considering to implement VOIP systems for your employees, XFER Communications can help you.
XFER Communications is your technology ally helping you from the start of the process to the end of implementing the correct solution. Every business has a unique set of needs and challenges that face them every day. Our experts help you solve these challenges with forward-thinking ideas and designs. To help our customers get the proper solution, every time, we provide multiple options and allow you to decide what works best for your business.
We work with multiple VOIP partners such as Shoretel and Allworx, which allow us to design and implement the right solutions and networks for our clients every time.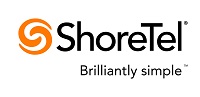 VoIP Support Service
We know how VOIP is essential for your business thus we have extended our support line to a 24/7 availability. Expect a fast resolution from our VoIP Support technicians.
Phone Consultation

Pre-sales Consultation

Technical Support