Helping you print smarter
XFER's managed print solution allows your business to optimize the entirety of your printing process. Our managed print solution offers a robust central hub to help your team manage printing activities across your organization. User print configurations are fully customizable and provide administrators precise control over user-access to the network's printers. These permissions can be adjusted per user to meet the user's needs on the network.
Reduce printing costs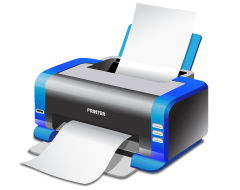 Streamlining the print and copy process allows you to reduce costs as well as the time it takes for each print operation to complete. Our managed print solution takes into consideration your entire print workflow, printing resources, and the printing hardware that your business currently uses.
We can help you set up a printing server solution to keep track of each print activity. The print server from XFER tracks all of the ongoing and historical records of users that printed within a specific date, and which documents have been printed. This helps build accountability while adding an extra layer of security.
Reduce Print Waste
Optimizing the printing workflow eliminates the wasteful spending of printer consumables. Maintaining an accurate record of the printer usage and reporting to the administrator periodically is a way to manage printing activities and reduce printing delays.
Our managed print services can help control paper wastes and other printing resources by enforcing printing limitations for every network user which presents increased efficiency. An additional benefit of adopting our print server solution is helping your company reduce the carbon footprint by saving electricity and paper.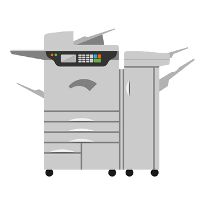 Printing Hardware Acquisition
Based on your specifications, we can help you acquire the best printers and copy machines based on your business needs. Our printer specialists know the technical aspects and the quality of each printing machine, and how different models can fit into your budget and usage requirements. We also have many established vendor partnerships to secure savings for your printer and copier leases.
---
Let the experts work on your printing issues.
We've been helping SMBs and corporations across a variety of verticals optimize their printing practices. Our team can perform an initial printer assessment to discover your current strengths and weaknesses and create a strategic plan to solve your current printing issues.
For more information about our managed print services, call us today.