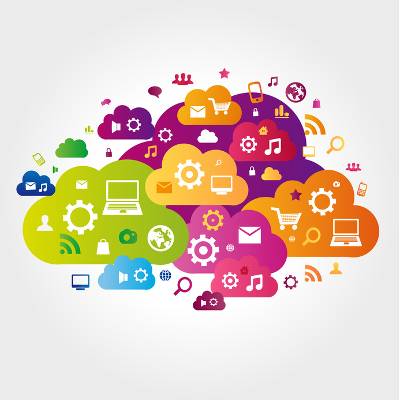 As your company grows and enters into more competitive markets, your ability to access reliable and accurate data is of the utmost importance. Ginni Rometty; CEO, president, and chair of IBM, shared her insight on data management in her speech on October 2nd at the IBM InterConnect 2013 event. Here are three benefits of successful data management according to Rometty.
Decisions
"All of us are going to have more complex decisions to make in a much more complex environment. Those that choose to be a smarter enterprise will get the chance, I think, to make the right decisions and it will be the basis of competitive advantage."
The essence of what Rometty is saying here is "knowledge is power." Business leaders are facing, and will be face a plethora of important decisions to be made each day. Their choices on these issues will either help or hinder their companies. Having access to the most relevant information via important data from a trustworthy network can aid them in making the best possible decisions. Different departments within their organizations will need data solutions that allow them to easily manage and retrieve the information they're responsible for quickly, easily, and accurately. Quickly informed decisions are the best decisions.
Marketing
"Unlike the current practice of serving a customer segment or market, future smart organizations will focus on an individual business, with data analytics driving such activity."
Digital data has revolutionized marketing tactics of companies smart enough to take advantage of it. With digital marketing, businesses can specifically target advertisements to prospects who have already shown interest in their product or service, and gather tremendous analytical feedback to help future marketing efforts. Utilizing digital data from the Internet and social media tools will result in better use of company resources, allowing your business to save time and money while maximizing your ROI.

Customer Service
"Data analysis can be extended beyond customer service toward improving employee relations. One-on-one interactions would also apply to how organizations engage their own staff. An engaged employee will drive customer experience and this, in turn, will drive business results."
As Rometty stated, access to detailed and intelligent data about your customers and employees will promote a superior customer service experience. Using data to learn the needs of your customers, and to keep tabs on what motivates your employees will keep your company's customer service engine thriving.
There's no doubt; businesses that use data in their operations will have a competitive advantage and experience growth as a result. A digital data-based company also needs data managing processes in place, including data collection, analysis, distribution, along with data backup and recovery. Fortunately, you can lean on XFER to manage these services for you, this way, you can get the benefits without the doing the work! Call us today at 734-927-6666 / 800-438-9337 to learn more about the latest data collection tools, management tools, and IT services that will help your business flourish.