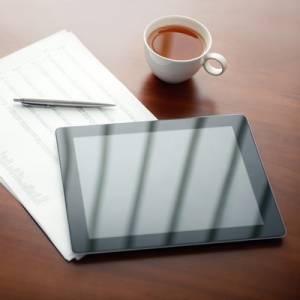 We are experiencing a technological "revolution" of sorts when it comes to mobile devices. The use of mobile technology for internet connectivity has rapidly begun to replace PCs, laptops and tablets in both our personal and professional lives. Our ability to carry this device wherever, whenever has created a convenience to which we've become quite accustomed. The ease-of-use and functionality of personal Smartphones has now become a major player in many industries for field workers, remote employees and other job functions; enabling us to reduce costs, improve customer service and increase employee productivity.
When it comes to enterprise mobility, being able to extend the office PBX capabilities to Smartphones such as iPhone, iPad, Android and BlackBerry have completely changed the landscape of office communications and worker collaboration. When employees can transform their mobile phone into a device that functions like a desk phone, they are immediately connected to the business, their customers and their ability to maintain accessibility without revealing their personal Smartphone identity – only their business number is visible to callers. Benefits include:
Separate business & personal calls on a single device—never revealing their personal number

Leveraging VoIP over Wi-Fi and 3G/4G cellular data – low cost for strong connectivity

Support of most popular Smartphones and tablets with platforms like ShoreTel Mobility

Easy "docking" an iPhone or iPad to transform it into a fully-featured business phone
The trend toward remote workers and having a flexible workforce lends itself to leverage the mobile revolution, and the variety of virtual-office options that are available to us today make home office & remote office capabilities that much easier. When a cloud-based solution is incorporated, even more advantages exist in terms of costs – purchasing and maintaining hardware, adding and removing extensions and adding additional lines, accessing extended features, and more. For those organizations taking advantage of this technology, they are leading the pack in terms of effectiveness inside and outside the four walls:
Effective employee and project team collaboration; increased worker productivity

Improved morale and employee retention

Faster response times resulting in increased customer satisfaction

Ability to hire employees based more on qualifications and less on proximity to the office

Reduction of office space resulting in cost savings for facilities and maintenance
The bottom line? Employees who can communicate easily together are more productive. Employees who are not spending time trying to track down a service technician or trying to get everyone on the project team together for an in-person meeting are getting things done faster and easier. When representatives can be found and respond more readily to customer demands, operational efficiencies result – which include faster invoicing, better customer service, stronger customer relationships and lower costs.
Don't get left behind.
If you're looking for a solution that will protect your investment while improving the ability to improve collaboration and communications with a hosted solution, consider unified communications. Need some advice to get you started? Contact us today for a free assessment of your phone system.