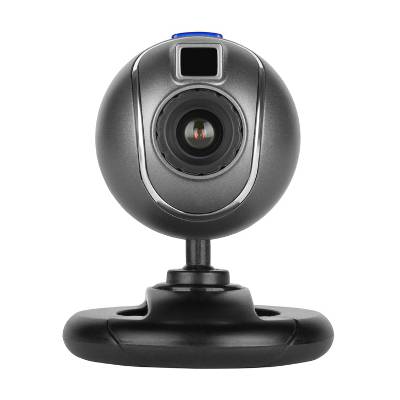 Technology that allows employees to work remotely from home is easy for businesses to implement. Yet, many employers are hesitant to setup their staff with a remote solution because trust is an issue. A webcam is a great tool for remote sessions because it allows employees to prove that they using company time appropriately.
A webcam has long been a standard tool for remote sessions. Using a camera along with a VoIP communication solution like Skype is a great way to have a video conference where team members can see each other, and therefore pick up on social cues that get missed with the limitations of e-mail and instant messaging. Until hologram technology becomes readily available to the public, video conferencing may be the next best thing to having a face-to-face meeting.
SInce video conferencing solutions like Skype are affordable, you can actually use a webcam as a security monitor of sorts. This can be accomplished by always having the webcam turned on so that employers can easily check on their remote employees with just a glance of their monitor. This setup may feel a little odd at first, and there may be some objections, but if this webcam monitoring solution is presented as the only way that working from home is to be allowed, your staff will come around.
Having a webcam always on isn't about being a creeper, it's about trust. Trust is a quality that is earned, and it takes a lot of trust for an employer to allow their staff to work from home. A recent example that has soiled the reputation of employees telecommuting from home is when Yahoo! CEO Marissa Mayer did some investigating and found that many of her remote employees were not being honest about their use of company time. She immediately pulled the plug on working from home and has since been advocating the value of creating company culture by having workers actually be at the office. Perhaps Yahoo's employees would have been more careful about their time usage if they knew Ms. Mayer could check in on them with a single glance?
An always-on webcam monitoring solution would also give employees motivation to dress up for their workday. As great as it is to roll out of bed and do work in your pajamas, or even staying in bed and working from a laptop, it has been proven that a person who dresses up to work from their home will have a more productive workday. Requiring an employee to dress up when working remotely is a reasonable requirement. What if there is an office emergency and you need for them to come in to work ASAP? An employee who is dressed for success will be able to respond more quickly to your distress call.
Outfitting your employee's home computers and personal devices to be enabled for remote work and video conferencing is a service that XFER can provide everyone in your business. By taking advantage of cloud services, Desktop Virtualization, and other great remote solutions, your employees can access your network from anywhere and your company can reap the rewards of having a mobile workforce, such as improved moral and saving workers the major expense of commuting. To have XFER assess the telecommuting needs of your business and set up your company with the best communications package for your mobile team, call us at 734-927-6666 / 800-438-9337!