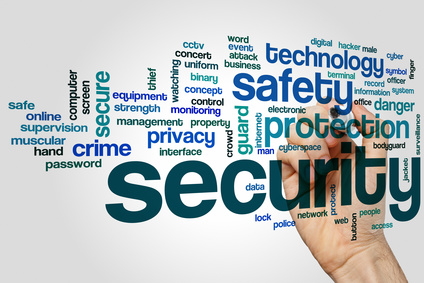 Generally speaking, when people think about security, they only think about it in terms of internet protection.
When it comes to securing your business, there is a much broader horizon to view. While internet security is critical to protecting your network and data, that only scratches the surface of what real security is all about.
Real security encompasses holistic protection of your organization from what happens on your network to who enters your building, who's listening to your conversations to the proper training of your entire staff.
To ensure true business security, you need protection in each of these 5 vital areas:
Virtual Security
Your virtual security includes your network, your firewall, your anti-virus, your data backup and recovery, your cloud hosting platforms, your email, your LOB applications and so much more. Anything that touches a computer or mobile device is impacted by your virtual security, and all elements must work in conjunction with one another. Otherwise, any one item out of place can put your entire virtual security at risk.
Physical Security
Your physical security protects your business from theft or damage. This includes your actual brick-and-mortar office building, the hardware that you use to conduct business, your server, and physical data, tools or resources that need protecting.
Audial Security
With voice being transmitted over Internet Protocol (VoIP), what you say while conducting business is literally translated into a data stream that can be captured and heard – very easily, in fact. If your audio stream isn't encrypted, the chances of someone listening in on your conversations is high.
Human Error SecurityThe human component of business security is typically every company's weakest link. Without proper, ongoing training, you or your staff can easily fall into a security trap or make a critical mistake through human error.
Compliance Security
Finally, if you are in a regulated industry, maintaining compliance is as important to your overall business security as anything else. With the level of fines and penalties being imposed for compliance infractions, one wrong move can put an organization out of business.
Right now, most organizations are managing their security on a point-by-point basis. They aim to have "just enough" security to get by, but end up, instead, with half-done security that doesn't perform.
In truth, real security is interwoven with all security elements working together to protect your business as a whole.
If you're concerned about your security, or simply want to know where you stand, you can learn more about our Free Network Assessment.