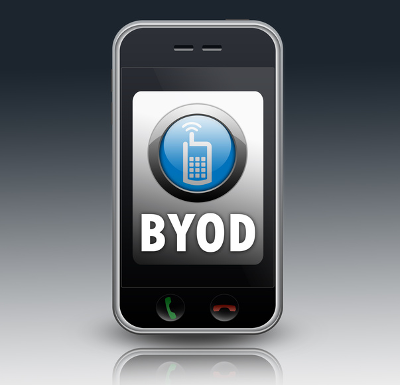 There's a tidal wave of different consumer devices available on the market; smartphones, tablets, laptops, netbooks, and much more. Employees love their devices and love bringing them to work. If your company is allowing for Bring Your Own Device (BYOD), then you will want professional support to get the most out of it.
Sticking with the tidal wave analogy, if you let all of your employees bring in all of their devices without having made the proper preparations to your network, you will then be exposing your network to some pretty serious security risks that can be damaging--like a tidal wave. One of the best ways to have BYOD work for your business is to have XFER set up policies and procedures that employees must go through in order to successfully access your network.
A network that is properly set up for BYOD will protect your business from applications that, unbeknownst to users, mine for personal data or carry viruses like Trojan horses and malware. A simple virus scan of the new device before it logs onto your network will help to alleviate this threat, along with other security measures. Whatever device policy you enact, you will want to make sure that every device brought into your office abides by it. XFER can help set up your network so that no unauthorized device will be able to access sensitive company information.
You know that XFER is here to assist with workstation and network maintenance, but what you may not have known is that we can also help to maintain your devices as well. As great as mobile devices are, they are just as prone to errors as workstations; and, as the BYOD trend is growing by leaps and bounds (70% of workers who own a device bring them to work), so are the amount of viruses that are designed specifically for mobile devices.
If you want to get the most from an BYOD program, then you will want to get a managed IT plan that covers your employee's devices. All the benefits you enjoy with having managed support for your workstation can also apply to your employee's registered devices. By providing support for your employee's devices, not only will you be protecting your network, but your employees will also appreciate the gesture. This would be a classy and easy move on your part, since the employees are paying for their devices. This kind of device management and support will vary with each device, due to the fact that there are so many different models out there. For a list of devices that XFER supports, give us a call at 734-927-6666 / 800-438-9337.
When it comes down to it, including XFER in your BYOD plan is the key component to making all of the devices in your office work best for your business. Without a BYOD plan, random devices will show up all over your network, putting your business at risk. Contact XFER and let us help you seamlessly integrate all of the personal devices on your network so that your technology can work for you!