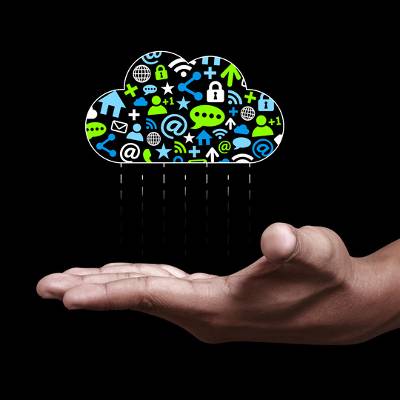 The cloud is the next big thing for some businesses, but a lot of the time, there are too many options thrown at them all at once. They aren't sure what the best path is for their business. A cloud solution can provide your company with a lot of benefits, but you want only the best for your business.
When it comes to the cloud, there seems to be a lot of confusion concerning certain parts of it. Additionally, there is a lot of interest in it as a service, but some businesses don't provide their prospective customers with a lot of detail, or simply can't back up their bark with their bite. According to Joe McKendrick at Forbes, there are several concepts that you should look for in a cloud service provider. In fact, as a managed service provider, we offer these benefits:
Clear pricing.
Simple management.
Quality support.
Honest assessments.
Prices are Tricky
Pricing for cloud services is often a complaint amongst those interested in moving to the cloud. The problem isn't necessarily about how much cloud services cost; rather, people are just plain confused about which services cost what. There is a ton of innovation involved with cloud services, and because of this, prices can vary exponentially from each service provider. Because of this, vendors can often drive away consumers without a solid pricing range.
At XFER, our cloud services are flat-rate, monthly, and affordable. You won't need to worry about any disconnection with us. You'll always know what you're spending, and what you're getting.
Make Management Easy
The cloud is a new and emerging platform for storing information and data, and as such, it can be tricky adjusting to it. A lot of consumers think that the cloud will be simple to operate, but they would be in for a rude awakening if they attempted it themselves. Without some training on the matter, cloud computing can be a difficult concept to grasp, especially for your end users.
Your cloud service provider needs to be able to make things easy for you. We have professional IT technicians who can help ease you into the cloud environment.
Obtain Quality Support Services
As previously mentioned, cloud computing isn't simple by any means. You will require technical support in order for it to operate at maximum capacity. XFER provides several mediums of support, including phone and live chat support. Whenever you need help, we're here to help you solve the problem.
Acquire an Assessment
Understanding where you are and where you need to be are imperative to your success as a business. Self-awareness is the first step toward deciding whether or not a particular cloud vendor is right for you.
If you aren't sure that cloud computing is the way to go for your business, give XFER a call at 734-927-6666 / 800-438-9337. We'll provide you with a free consultation about what we think your best options are, and how to go about accomplishing your goals.