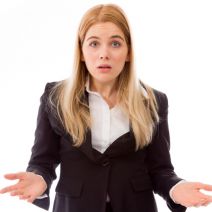 We've been known to discuss the importance of proactive IT solutions and handling issues before they become problems. However, the difference between the two isn't always as clear as it should be. The true value of our managed IT services can only be understood if the difference between the two can be distinguished.
Security Issues vs Security Problems
It's often difficult for the average business owner to tell the difference between an IT issue and an IT problem. To help you get a better feel for what you're dealing with, here are some simple definitions for both IT issues and problems:
IT Issues: These are minor disruptions to everyday operations that may or may not have significant consequences. These types of issues might not seem like they are immediately affecting your business, but they can (and probably will) if they are ignored long enough.
IT Problems: These are IT issues which have been ignored, or simply weren't noticed, and have moved past minor disruptions to negatively affecting your everyday operation. These are often more difficult to resolve than a simple issue is.
Despite the similarities, issues and problems have one glaring difference: The IT problem is much easier to prevent with proactive measures. Here are some examples of how managed IT services prevent your business from experiencing major technology problems.
Spam Can Lead to Compromised Accounts
Let's begin with a simple scenario that you might have encountered in the past. You're checking your email when you see a message from one of your favorite websites that includes a link to a sign-up form for a white paper. It might be spam, but then again, it might be legitimate. You click the link, which starts downloading malware onto your system. Whoops.
It's clear that this pain in the neck could have been avoided if that spam email never made it into your inbox in the first place. Therefore, the spam is the issue, while the malware and other threats can be considered problems. XFER's Unified Threat Management solution is designed to help you avoid annoying issues like spam, while protecting you from the nasty threats that lurk in the gutters of the Internet.
Neglected Maintenance and Updates
You know that your business needs to use the most up-to-date patches and software updates, but it can be difficult to remember to implement these when you have so much going on at once. If you're not using the latest security patches, your system could be wide-open for an invasion from malicious forces.
The issue here is unapplied maintenance. Neglecting to patch your operating system and update your software can lead to the problem of potential data breaches. With a remote monitoring and maintenance solution from XFER, we can monitor your data for any suspicious activity and automatically patch your systems for you, letting you worry less and concentrate on business.
Loss of Data
You understand the importance of external backups to the success of your business… or, at least, you should. A business without some sort of backup and recovery solution could lose everything in an instant. If, for instance, a fire were to strike, your technology would be ruined. If your servers and workstations were destroyed by a disaster, you would have a significantly harder time getting back up to speed.
The issue indicated here is the lack of data backup, while the problem is data loss. Unfortunately, data backup is often pushed to the back burner due to more pressing matters, but nothing is more important than the continuity of your business. XFER's Backup and Disaster Recovery (BDR) solution is designed with your business's best interests in mind. Your business can take advantage of multiple data backups throughout the day, plus a quick recovery time when you need it most.
Hopefully, this clears things up about the difference between issues and problems. If you're ready to manage IT the proactive way, give XFER a call at 734-927-6666 / 800-438-9337.